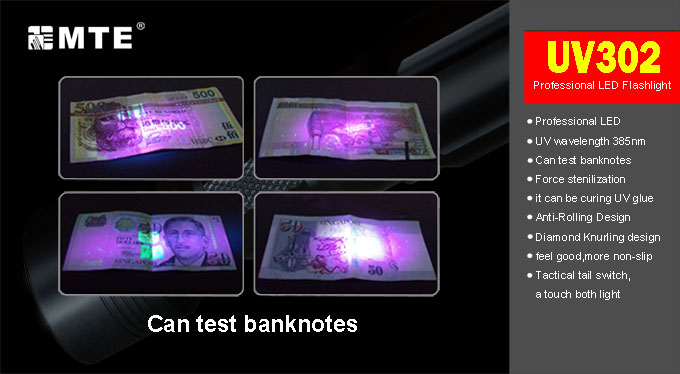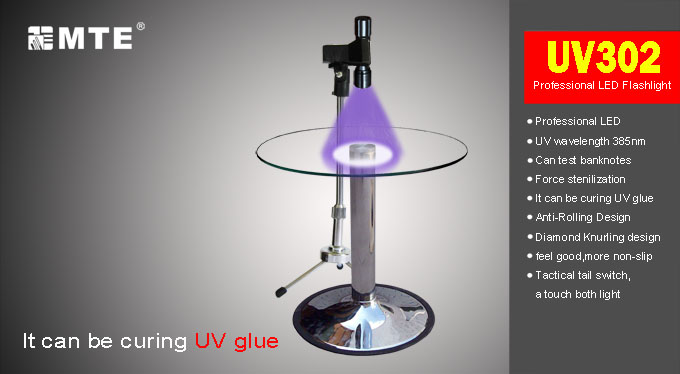 ◎power UV LED (NICHIA NCSU275)
◎Wavelength 385nm 350mW
◎Rechargeable 18650 lithium battery
◎Running time 4 hours
◎Length 121mm,Head Dia.31.5mm
◎weight 138g(with batteries)
◎Rechargeable 1 x 18650 lithium batteries, or 2 × CR123A battery
◎Tail cap Tactical Switch
◎Designed for forensic applications,Prospecting,Sterilization
◎coverage of up 1m,without dark spots or rings
◎Fiber and body fluid search
◎Durable Aluminium casing\water and shock Resistant
Warning:
◎ UV LED Radiation can cause harm to your eyes.
◎ Do not shine the light in your eyes directly or through reflective surface.
◎ Do not let children use these light.