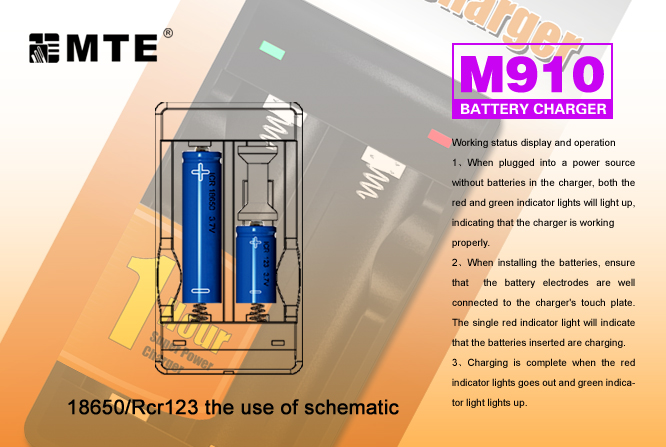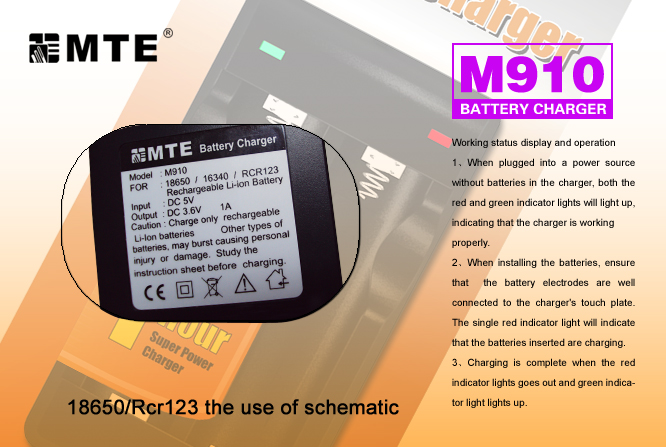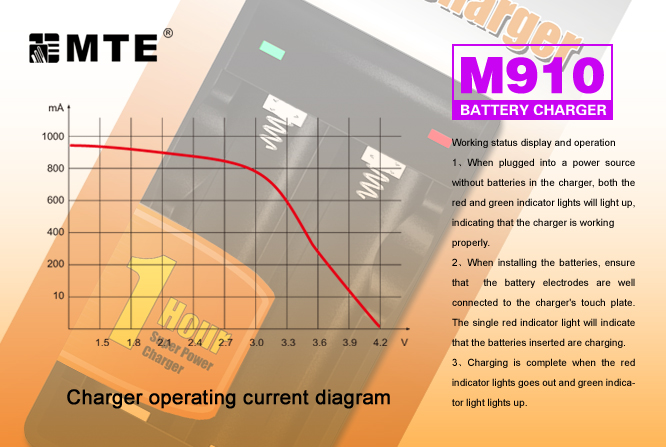 Specifications
◎Power Supply: DC 5V
◎Charging method: constant current / constant voltage type charger
◎Output (charging) current: 1mA-1000mA intelligent auto-adjust current
◎No-load output voltage: DC 4.16 ~ 4.20V
Working status display and operation
◎When plugged into a power source without batteries in the charger, both the red and green indicator lights will light up, indicating that the charger is working properly.
◎When installing the batteries, ensure that the battery electrodes are well connected to the charger's touch plate. The single red indicator light will indicate that the batteries inserted are charging.
◎Charging is complete when the red indicator lights goes out and green indicator light lights up.